02 Apr 2015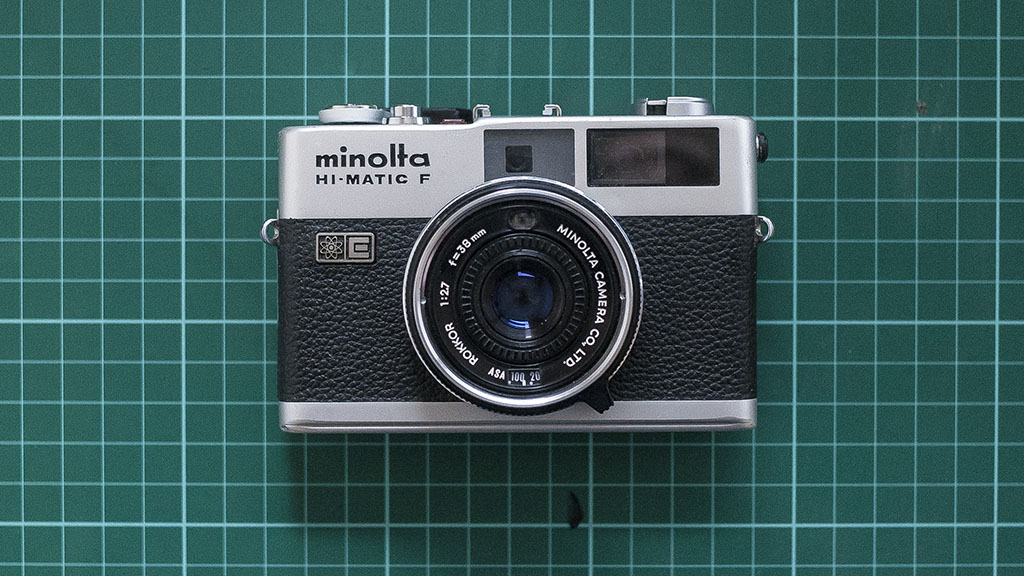 I have an old Minolta Hi-Matic F 35mm film camera – I love it dearly, despite its desire for unconventional batteries – and one day it suddenly stopped focusing properly. It was impossible to make the projected amber circle of the viewfinder align with the viewfinder image, and the lens seemed a bit 'looser' than normal.
Thankfully this was a simple fix that simply required the tightening of a few screws lens assembly. The roundabout way I discovered this isn't particularly interesting, so instead I will show you what the problem was and how it was solved so you can get back to shooting sooner rather than later.
You will need a small flat head screw driver, and a small philips screwdriver. You won't need to remove the top or bottom shells of the case, but if you are looking for that, hang around for a while and I'll show you how.